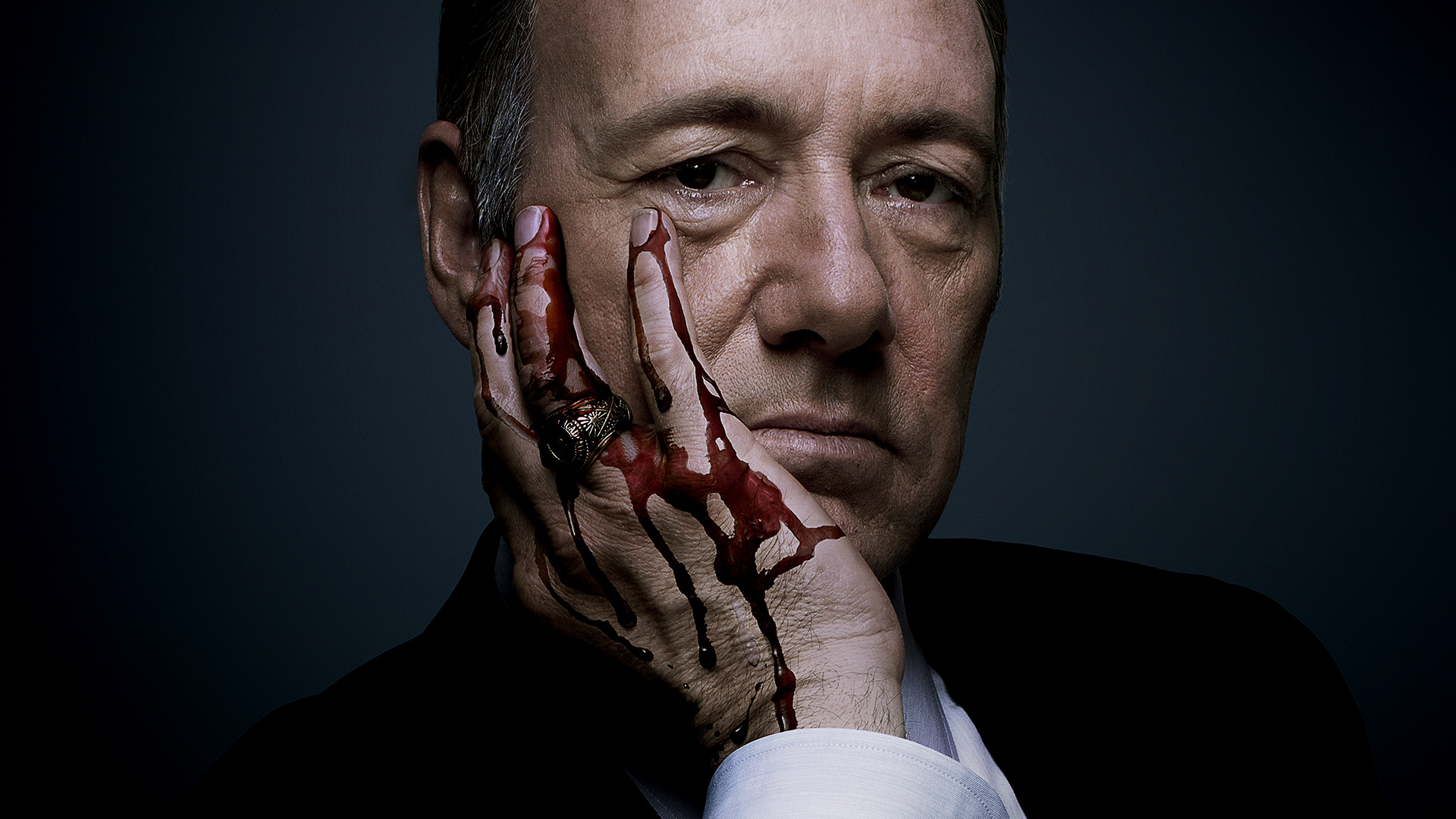 House of Cards is a netflix original series based on politics, corruption, and a man's crave for power. They have done 2 seasons and the third one is expected for 2015. This series has seen much deserved claim. It follows Frank Underwood(Kevin Spacey) as he raises in power within the white house. He will do
anything
to get what he wants. There is also a large cast of very strong characters. Most notable is Claire Underwood(Robin Wright) who will also stop at nothing to get what she wants. What a great couple! This show is based on politics and is definitely not fit for younger audiences. It is about a man who is very much the anti-hero. It is interesting to see how he maneuvers and deceives everyone around him, even the the president. The acting is done in a very professional way that really drives the characters home. There are also some very memorable quotes definitely from Frank Underwood. Here are some of my favorites:
"There are two kinds of pain. The sort of pain that makes you strong, or useless pain. The sort of pain that's only suffering. I have no patience for useless things."

"For those of us climbing to the top of the food chain, there can be no mercy. There is but one rule: hunt or be hunted."

"I've always loathed the necessity of sleep. Like death, it puts even the most powerful men on their backs."

"Democracy is so overrated."
Here is a trailer-
Don't worry, this site is still about video games. We just like to add some talk about TV shows. Just don't get AlbertO started on The Walking Dead! And E3 is next week!